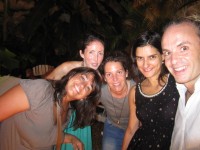 The last two weeks were—as my mother said—like a holiday in the extremely long holiday that your new life has become. It all started with an email received a couple of months ago.
One of my best friends was asking me where would I have been in August, because she was looking for a destination for her holidays. Easy—I said—where do you want me to be? We agreed for Colombia, on the coast, and she started looking for flights. After a few weeks, she told me that another friend—whom I met in Barcelona at very beginning of my trip—was coming along. Then another one, then a fourth. All girls :-D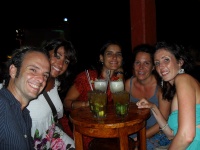 We met in Cartagena, first Lavinia with me in the afternoon, then in theevening Núria and Gemma, and last but not least Ariadna in the night! That reminded me of the good old days of
Greece
, when I met with a whole bunch of unknown beautiful girls, some of which are still between my best friends.
If you want to know how a group of very different people managed to survive living together for a fortnight, don't miss the next posts!