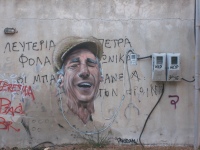 Sometimes it is hard to be a language junkie. You try to catch up with all the things you hear in every new place you're visiting, but it is getting harder and harder, when you are still elaborating sentences from your last country.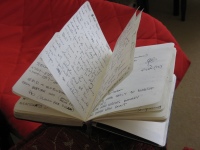 I want to post here a few snippets from the last couple of months, let's see if you can guess the origin. Probably that will require quite a bit of googling from you, but I never said it would be easy :-)
There you go!
~ • ♥ • ~
Ty srdce v srdci mém — ty srdce v srdci všech
Bezbřehý živote, co ve mně máš svůj břeh.
Reading a poem in translation, wrote Bialek, is like kissing a woman through a veil
Güzele bakmak sevaptır
Plus a random list of words:
Mierenneuker (Dutch)
Χελιδόνια (Greek)
Çiçek (Turkish)
Salamati (Farsi)
Terviseks (Estonian)
НаЗдраве (Bulgarian)
Noroc (Rumanian)
Megszentségteleníthetetlensegeskedéseitekést (Hungarian)
Have fun :-)
—
Oh, I have updated this post, and you can find new photos here.